N1 Nutritional Programming
Regular price

Sale price

€23,95

Unit price

per
With nearly 20 years and over 30,000 hours of coaching experience, Phil can conclusively say one thing: the developing and adapting organism that is the human body is complex. 
Throughout his experience coaching an array of clients from your every day "joe" to world-class international athletes, he has developed many opinions, methods, and practices all of which have been used, evaluated and adapted to meet individual client needs and reflected in ever-evolving research.
Phil combines his years of coaching experience with current scientific knowledge in the field to offer conclusions that will help you make better and more effective decisions as a coach. 
This book:
Provides insight into the thought processes and reasoning behind many nutritional protocols and practices.
Will help you expand your knowledge and grow as a coach.
Offers points that resonate and add value to your current programs.
Will increase your awareness of factors that influence your decisions, your knowledge of the psychology and physiology behind your decisions, and your ability to learn from the outcomes of those decisions.
From this book, you will develop a better understanding of what occurs during prescriptive nutritional programming and the numerous factors that influence your or your client's lifestyle and physical development.
Custom Branded Calorie Guide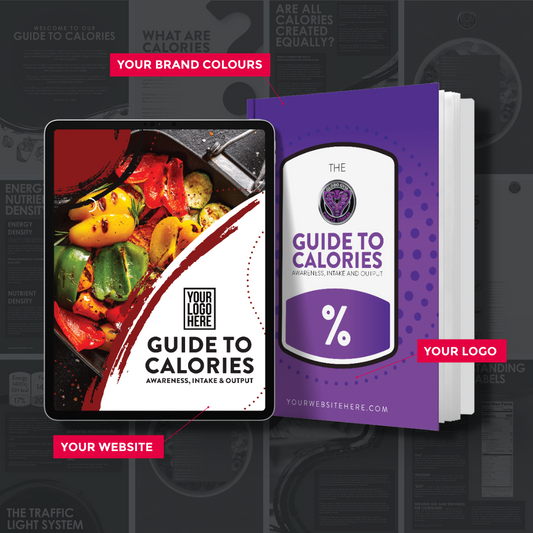 Custom Branded Calorie Guide
Regular price

Sale price

€82,95

Unit price

per
Custom Branded Guide to Eating Out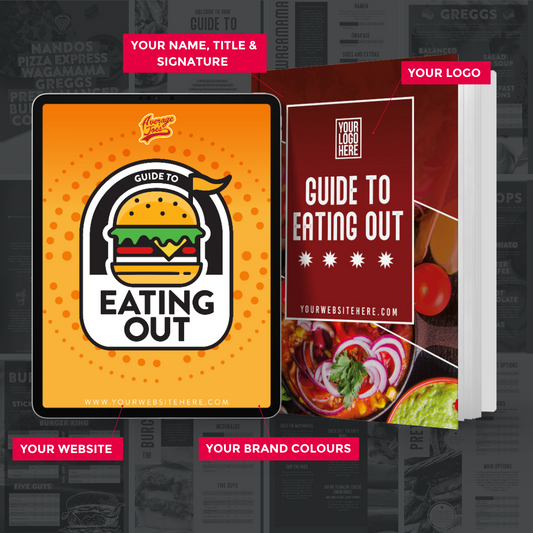 Custom Branded Guide to Eating Out
Regular price

Sale price

€82,95

Unit price

per